De herfst verwelkomen.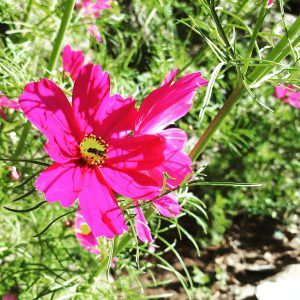 Docente/teacher: Ksenya Kulchytska
Datum/date: Zondag 22 september
Tijd/Time: 19.00 – 20.30
Prijs/price: € 25,- (incl. kruidenthee en gezonde snack)
Voor leden van het Haags Yogacentrum 10% korting/ for members of Haags Yogacentrum 10% discount
Deze workshop is een geweldige manier om de voordelen te ontdekken van yoga in combinatie met aromatherapie. Startend vanuit een diepe meditatie zullen we geleidelijk overgaan naar een dynamische flow gevolgd door herstellende yin yogahoudingen. Daarna geven we onszelf over aan een extra lange afsluitende ontspanning.
Om het effect van de oefeningen te versterken zullen we gebruik maken van essentiële oliën.
Het thema van de workshop is: De herfst verwelkomen.
De yogahoudingen en oliën zijn zodanig gekozen dat zij voor een soepele overgang zorgen naar het nieuwe seizen en een boost geven aan het immuunsysteem.

Doe mee en maak er je eigen unieke ervaring van!
Om in te schrijven of voor meer informatie: bee.the.light.nl@gmail.com
English:
This is a great chance to explore the benefits of yoga practice & aromatherapy within one workshop. Starting from grounding meditation we will gradually dive into the dynamic flow and then slow down the pace towards restorative yin yoga postures. Eventually, we will allow our body to surrender into the extra long final relaxation. To intensify the effect of the practice we will complement each stage by the use of essential oils.
The theme of the workshop is: The Autum welcoming.
The yoga poses and essential oils are selected in a way to create a smooth transition to the new season and to stimulate the immune system.

You are invited to join and to make it your unique experience.
To sign in or more information: bee.the.light.nl@gmail.com